The Development of Adobe Animate Based Media in Learning Mathematics Class Five
Keywords:
Learning media, adobe animate, community mathematics, mathematics
Abstract
The purpose of this study is to describe the process of developing learning media based on Adobe Animate in learning mathematics for fifth-grade students. This study uses a research and development approach. The research and development procedure refers to the Borg & Gall development model which consists of 10 steps. The subjects in this study were students and teachers of class V Gugus Sunan Langgar in four elementary schools, namely Sanetan Elementary School, Langgar Elementary School, Assembled Elementary School, Sluke Elementary School, in Sluke District, Rembang Regency at odd Elementary School 2021/2022. Data collection techniques using observation, questionnaires, interviews, documentation, and tests. Test the validity of the data consists of testing the validity of the product and the validity of the instrument. The results showed that the validity score of the media expert's assessment was 3.375 with very good criteria. then the conclusion is that the development of adobe animate-based learning media is suitable for learning mathematics with cube and block material.
Downloads
Download data is not yet available.
References
Aka, K. A. (2019, October). Integration Borg & Gall (1983) and Lee & Owen (2004) models as an alternative model of design-based research of interactive multimedia in elementary school. In Journal of Physics: Conference Series (Vol. 1318, No. 1, p. 012022). IOP Publishing.
Amin, M., Azim, M., & Kalam, M. (2018). The benefit of using multimedia projector in English Language teaching classroom. International Journal of Social Sciences & Humanities, 3(1), 62-76.
Dita, P. P. S., Murtono., Utomo, S., & Sekar, D. A. (2021). Implementation of Problem Based Learning (PBL) on Interactive Learning Media. Journal of Technology and Humanities, 2(2), 24-30. https://doi.org/10.53797/jthkkss.v2i2.4.2021
Fatimah, C., & Puspaningtyas, N. D. (2020). Dampak pandemi covid-19 terhadap pembelajaran online mata pelajaran matematika di MAN 1 lampung selatan. Jurnal Pendidikan Matematika Universitas Lampung, 8(4), 250-260.
Firman, F., & Rahayu, S. (2020). Pembelajaran online di tengah pandemi covid-19. Indonesian Journal of Educational Science (IJES), 2(2), 81-89.
Fauziah, L. R. (2020). Analisis Kebutuhan Pengembangan Media Pembelajaran Interaktif Berbasis Adobe Flash Cs6. Jurnal Al-Murabbi, 5(2), 1-7.
Herliandry, L. D., Nurhasanah, N., Suban, M. E., & Kuswanto, H. (2020). Pembelajaran pada masa pandemi covid-19. JTP-Jurnal Teknologi Pendidikan, 22(1), 65-70.
Johar, A., Risdianto, E., & Indriyati, D. A. F. (2014). Perancangan Dan Implementasi Media Pembelajaran Berbasis Web Pada Bidang Studi Bahasa Inggris Di Kelas Vii Smp Negeri 1 Kota Bengkulu Dengan Menggunakan Php Dan Mysql. Rekursif: Jurnal Informatika, 2(1).
Oktafiani, D., Nulhakim, L., & Alamsyah, T. P. (2020). Pengembangan media pembelajaran IPA berbasis multimedia interaktif menggunakan Adobe Flash pada Kelas IV. Mimbar PGSD Undiksha, 8(3), 527-540.
Purwati, L. M. (2021). Media Pembelajaran Digital Interaktif Berbasis Adobe Flash pada Masa Pandemi di Sekolah Dasar. Autentik: Jurnal Pengembangan Pendidikan Dasar, 5(2), 152-158.
Purwanto, A., Pramono, R., Asbari, M., Hyun, C. C., Wijayanti, L. M., & Putri, R. S. (2020). Studi eksploratif dampak pandemi COVID-19 terhadap proses pembelajaran online di sekolah dasar. EduPsyCouns: Journal of Education, Psychology and Counseling, 2(1), 1-12.
Puspitarini, Y. D., & Hanif, M. (2019). Using Learning Media to Increase Learning Motivation in Elementary School. Anatolian Journal of Education, 4(2), 53-60.
Safitri, A., Yuliana, N., Alfian, A., Taradipa, E., & Aryani, A. S. (2020). The effectiveness of online learning: The implementation of hand hygiene as a COVID-19 prevention of the cognitive and affective capabilities of nursing students. Indonesian Journal of STEM Education, 2(1), 19-26.
Sari, T. T., & Cahyono, A. H. (2020). Pengembangan E-Learning Berbasis Android "Fun Math" Sebagai Alternatif Belajar Matematika di Tengah Pandemi. Jurnal Cendekia: Jurnal Pendidikan Matematika, 4(2), 1283-1298.
Sofiyati, Suad, & Sri Surachmi. (2021). The Use of Video Media and Quizizz for Learning from Home in Grade VI Public Elementary School 1 Karangasem. ANP Journal of Social Science and Humanities, 2(2), 88-92. https://doi.org/10.53797/anp.jssh.v2i2.12.2021
Sugiyono, P. D. (2017). Metode penelitian bisnis: pendekatan kuantitatif, kualitatif, kombinasi, dan R&D. Penerbit CV. Alfabeta: Bandung, 225.
Syefrinando, B., Suraida, S., & Parman, A. (2020). Pengembangan Media Pembelajaran Fisika Berbasis Adobe Flash Professional CS6 untuk Mata Kuliah Fisika Dasar I. Jurnal Pendidikan Fisika dan Teknologi, 6(1), 39-44.
Yusuf, A. M. (2015). Pengembangan media pembelajaran berbasis adobe flash untuk mata kuliah fisika modern materi radiasi benda hitam. Jurnal Sains Dan Pendidikan Fisika, 11(1).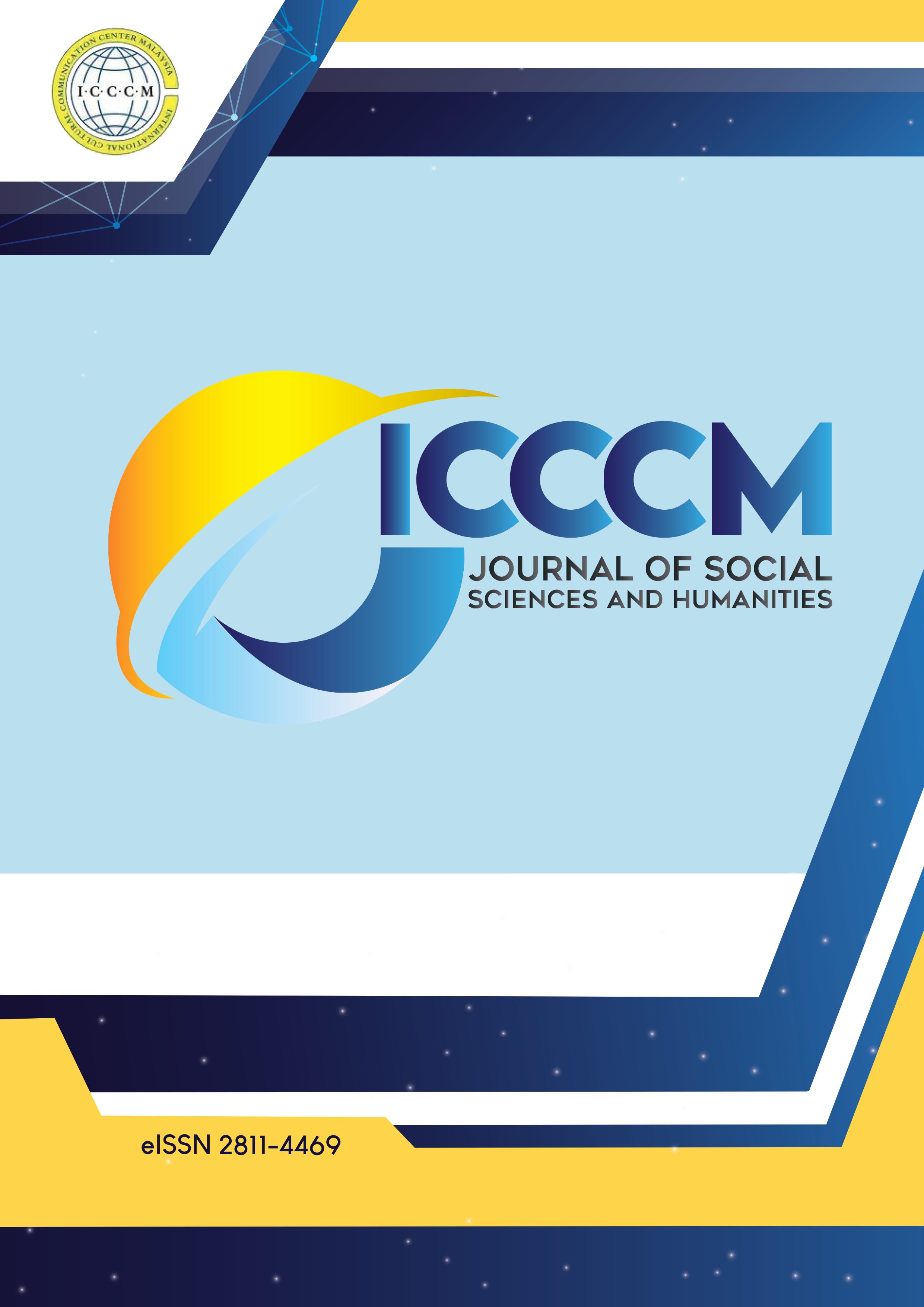 Downloads
How to Cite
Purwanto, E., Rismiyanto, & Sumaji. (2022). The Development of Adobe Animate Based Media in Learning Mathematics Class Five . ICCCM Journal of Social Sciences and Humanities, 1(5), 1–6. https://doi.org/10.53797/icccmjssh.v1i5.1.2022
License
Copyright (c) 2022 Eko Purwanto, Rismiyanto, Sumaji
This work is licensed under a Creative Commons Attribution-NonCommercial-ShareAlike 4.0 International License.